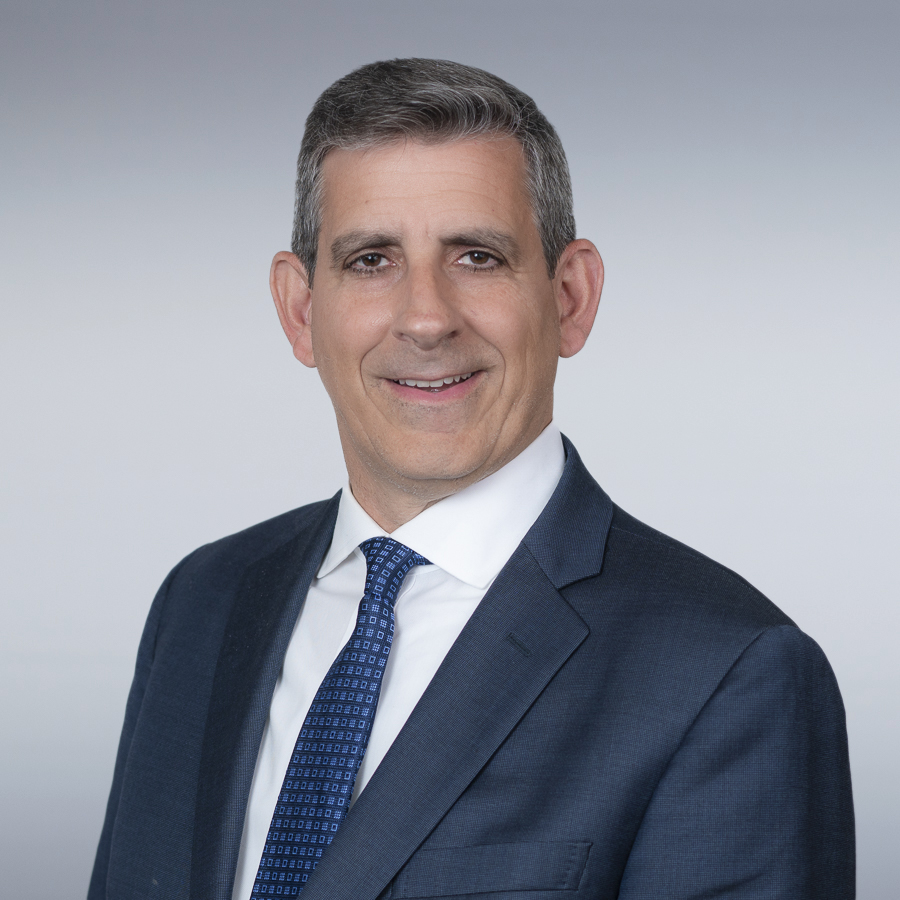 Andrew E. Blustein
Garfunkel Wild, P.C.
Chairman
Biography
Andrew E. Blustein is the Chairman of Garfunkel Wild, P.C. Mr. Blustein's practice includes the representation of hospitals, physicians, ambulatory surgery centers and other healthcare industry-related clients (both for profit and not-for-profit). Mr. Blustein has been a leader in developing and implementing Compliance Programs for healthcare providers and health plans, advising ambulatory surgery centers and assisting hospitals in strategic affiliations. He frequently lectures on physician practice issues, private equity transactions, cyber-security, telemedicine, corporate transactions practice mergers and computer contracting.
Admitted to the New Jersey Bar, the New York Bar and the Connecticut Bar, Mr. Blustein is a member of the New York State Bar Association, the New Jersey State Bar Association (Health and Law Section); Prior Co-Chairman of the Westchester County Bar Association (Hospital and Physician Law Section) and the American Health Lawyers Association.
Mr. Blustein graduated from Vassar College in 1987 (B.A., Phi Beta Kappa, cum laude) in 1987 and Benjamin N. Cardozo School of Law (J.D., magna cum laude) in 1990.
Speeches and Events
NY Metro ASC Symposium (Featured Speaker 2014-2019)
"Do No Harm: Exploring Strategies for Safer Prescribing of Opioids," NJ Partnership For a Drug Free America (2013-2019)
New York State Ophthalmological Society Annual Meeting, "Ophthalmology SuperGroup: Does it make sense?" (September 21, 2018)
Westchester County Medical Society Workshop, "Telemedicine: Changing the Paradigm of Access to Care" (May 31, 2018)
Hot Topics in Healthcare Finance, Moderator of the Medical Marijuana Panel, The NJ HFMA (November 14, 2017)
"Legal Implications for Health Care Professionals Relating to Inappropriate Opioid Prescribing," NJ Hospital Association (August 1, 2017)
"Legal Aspects of Opioid Management," NJ Partnership For a Drug Free America (2013-2017)
"Protecting Your Practice from Cybercrime:  Guidance from the Front Lines,"  NJ MGMA Practice Management Conference (June 2, 2016)
"Protecting Factors of Healthcare Receivables," Webinar for the International Factoring Association (May 18, 2016)
"Keeping It Legal: The Prescription Drug Abuse Problem and the Law," Do No Harm:  A Prescription Drug Abuse Symposium for the Medical Community, Seminar sponsored by the Cooper Medical School of Rowan University, Camden, NJ (June 12, 2014)
"The New HIPAA Omnibus Final Rule" Teleconference for the National Business Institute (November 18, 2013)
"Keeping It Legal: The Prescription Drug Abuse Problem and the Law," Do No Harm Symposium, Participant in Moderated Panel Discussion, Hackensack University Medical Center in Hackensack, NJ (October 30, 2013)
"HITECH Final Rules" Seminar for the Healthcare Financial Management Association's New Jersey and Metro Philadelphia Chapters Institute (October 9, 2013)
"A New Tool to Create Hospital-Physician Relationships: Enhance Quality and Efficiency of Care," Health Care Compliance Association webinar (June 12, 2013)
"What You Need to Know to Be Compliant with the Final 2013 HIPAA / HITECH Regulations" Co-Presenter at Fairfield County Medical Association seminar, Norwalk, CT (April 11, 2013)
Physician Compliance Increasing Penalties, Audits & Preparation, HFMA Hudson Valley NY Chapter Education Programs entitled "OPPS Final Rule & All Things Physician and Billing – The Doctor Is In," Fishkill, NY (December 13, 2012)
The Anatomy of a HIPAA Security Breach, HFMA Connecticut Chapter 2012 Legal Update Seminar, cosponsored by the Health Law Section of the Connecticut Bar Association and the Connecticut Health Lawyers Association, Wallingford, CT (November 29, 2012)
Legal Aspects of Opioid Management, Barnabas Health Ambulatory Care Center "Calculating the Risks of Opioid Therapy, Medically and Legally" Seminar, Livingston, NJ (November 29, 2012)
RAC Audits Are Here:  Examining Appeals and Self-Disclosures, New Jersey Hospital Association/Health Research & Educational Trust of New Jersey Educational Program, Princeton, NJ (July 13, 2010)
NY Legislative Update, The Association for Healthcare Risk Management of New York, Inc. Annual Full Day Conference (AHRMNY) (June 11, 2010)
HIPAA Requirements for Businesses Working with Covered Healthcare Entities National Teleconference, National Business Institute (NBI) (March 24, 2010)
Legal Implications of "Physician Alignment Strategies" presented by HFMA Hudson Valley NY Chapter, Fishkill, NY. Session entitled "Physician Alignment Strategies" and "Advanced Chargemaster Strategies" (October 29, 2009)
Before, During and After a Security Incident: How to Prepare and Respond – Seventeenth National HIPAA Summit, Washington, DC – (September 17, 2009)
Technical Contracts and Stark Anti-Kickback Safe Harbor – Healthcare Information Technology: Navigating Legal Issues and Concerns – NJHA Seminar. (June 12, 2007)
STARK II / PHASE II: Significant New Interpretations: Part II
Issues and Practical Solutions Regarding Hospital/Physician Relationships – CHA Corporate Compliance Conference. (April 19, 2007)
Publications
Seller Preparation in the Months Before the Sale, The Ambulatory M&A Advisor (quoted) September 28, 2016
Co-authored chapter of "Representing Physicians Handbook, Third Edition" entitled "Compliance, Compliance Plan, and Process for the Physician Practice," American Health Lawyers Association, January 2013
To Text or Not To Text?, Journal of the American College of Radiology, June 2012
Preparing for Electronic Communication in Health Care, Garden State Focus, (Co-authored with Stacey Gulick) Vol. 58, Num. 3, November/December 2011
Practical Implications of HITECH, New Jersey Law Journal (September 13, 2010), Volume 201, Number 11
Physician Employment Contracts, Journal of the American College of Radiology, July 1, 2010
Authored chapter entitled Reviewing Physician Employment Agreements (Pgs 131-134). Book is titled Orthopedic Residency & Fellowship – A Guide to Success (Published March 2010)
Compliance, Compliance Plan, and Process for the Physician, Second Edition Representing Physicians Handbook, Chapter 18, American Health Lawyers Association, November 2009
Legal: Red Flag, Inside Healthcare (December 1, 2008)
Office-Based Surgery Now Regulated, New York Law Journal, (December 17, 2007)
Deficit Reduction Act Heightens Corporate Compliance Requirements for Medicaid Providers, New Jersey Lawyer Magazine, (February 2007)
Disclosing Environmental Liabilities, In Re: The Magazine from New Jersey Lawyer, (December 18, 2006), Volume 15, Number 50
All sessions by Andrew E. Blustein